Digital Delivery Service
The digital delivery service is available free-of-charge for students and employees of the HSE University from August 10, 2020. If you cannot visit our reading halls, you can apply for the access to the digital copy of the document from the Library's printed collection. You can read the full-length version of the "Procedures for Providing Access to Electronic Versions of Printed Material from Library Stock at National Research University Higher School of Economics" here: https://www.hse.ru/docs/379771440.html
How do I know which documents are available?
- individual articles from periodicals and collected papers (1 article per issue);
- excerpts from a book (no more than 15% of the scope of a document).
Who can use this service?
HSE students and employees registered with the HSE Library, with valid Library card and corporate e-mail address (@hse.ru or @edu.hse.ru).
How to apply?
- check the availability of the document you need in the HSE Library's eCatalog http://opac.hse.ru/absopac/ and copy its description for the application;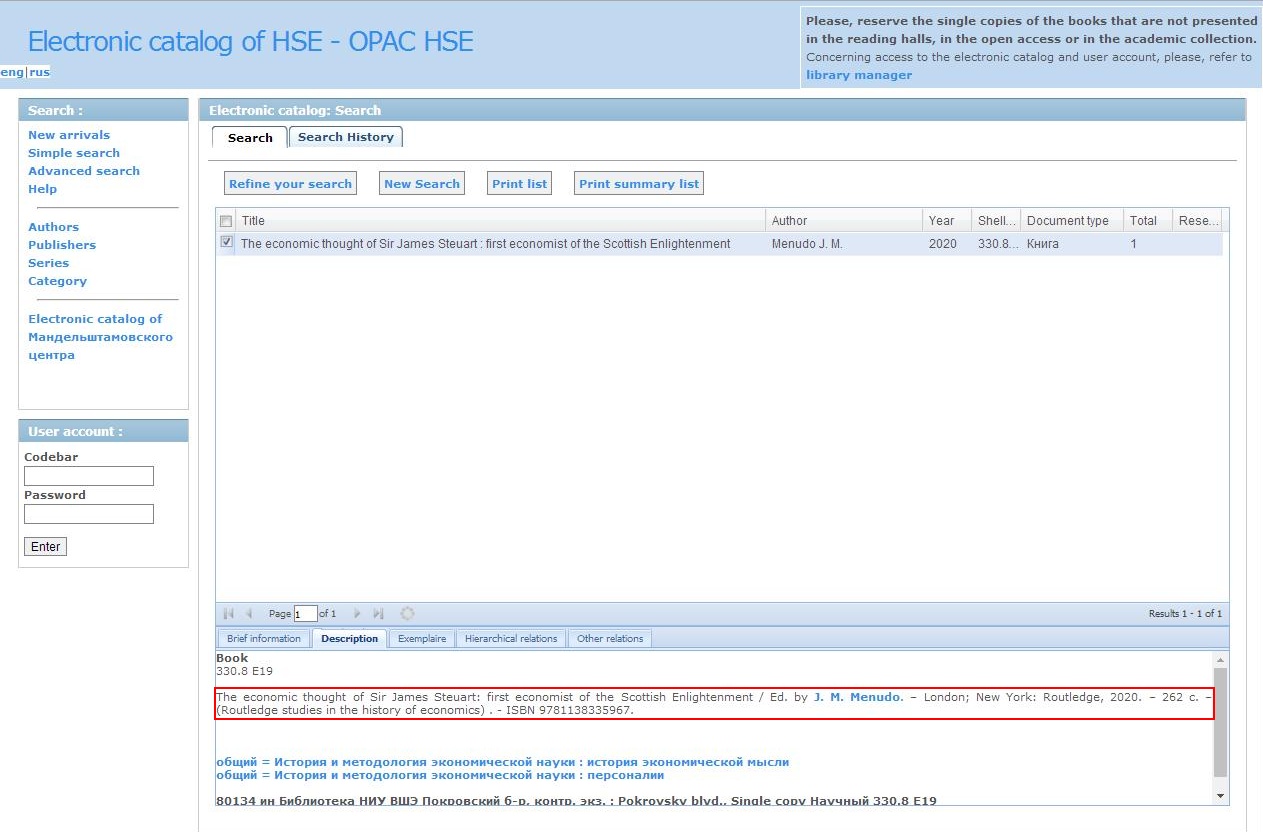 - fill in and send the application. You can find it here: https://elib.hse.ru/Scan/zakaz_scan_eng.php
Have you spotted a typo?
Highlight it, click Ctrl+Enter and send us a message. Thank you for your help!
To be used only for spelling or punctuation mistakes.